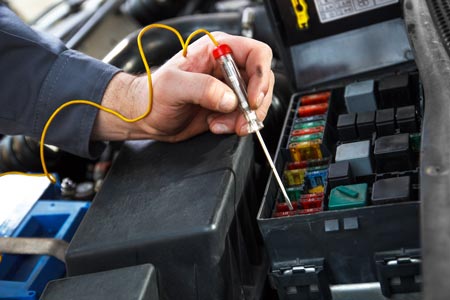 Auto Electric Specialty, LLC is focused on the electrical integrity of your vehicle. As a complete, specialty auto electric shop in Cedar Rapids, IA, we specialize in electrical repair for vehicles, as well as agricultural and industrial equipment. Bring us your electrical problems and we'll set them right! Through comprehensive diagnostics and decades of hands-on expertise, we're the premier auto electrician in Cedar Rapids, IA.
Do You Need Auto Electrical Service?
Unlike a faulty engine or problems with your exhaust, auto electrical problems aren't always easy to understand. They're even harder to detect if you're not sure what you're looking for. Keep a close eye out for any of these issues to signal electrical problems brewing in your vehicle:
Vehicle isn't starting
Battery drains or depletes quickly
Shorts in your radio or interior lights
Burning smell coming from your electronics
Power accessories not working
Headlights flicker or drop when idling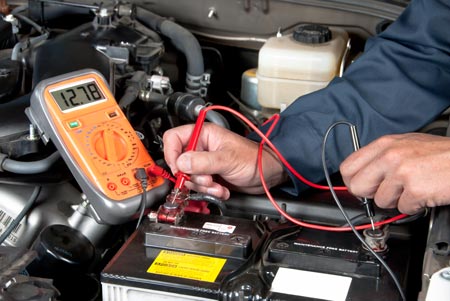 Our comprehensive work on electrical systems enables us to pinpoint these problems and the underlying issues, to ensure we're fixing any and all electrical troubles your vehicle is having.
Our Capabilities
Because our scope of abilities reaches every component of an electrical system, we're equipped to set right the many parts that may be faulty or malfunctioning. Turn to us for work on:
Actuators
Alternators and starters
Batteries
Fuses and wiring
Relays and switches
Vehicles We Work On
Our abilities extend to virtually any type of vehicle, in any setting. We take special pride in serving industrial and agricultural customers, as well as fleet vehicles and general autos. Our scope of expertise includes:
Vans
Fleet Vehicles
Commercial Vehicles
Agricultural Vehicles
Tractors
Combines
In addition, we also provide electrical services for industrial equipment, to keep your critical tools working properly for as long as possible. From construction equipment to air compressors, whatever parts are needed to facilitate appropriate repairs, we've got them stocked. We pride ourselves on our ability to supply our customers with parts and solutions quickly.
Contact us today by calling 319-362-1928 to get the auto electrical repairs you need, along with electrical service for your industrial and agricultural equipment.